Following more than enough pressure from the warmer weather to remove hair and bronze up – we're getting close up and personal with facials. LHB boast the most innovative and cutting-edge technology available to ensure a younger, more appealing complexion – covering the full facial range of big players that are trusted by the stars…
Whatever your skin type and goals – LHB have the Facial solution at the right price…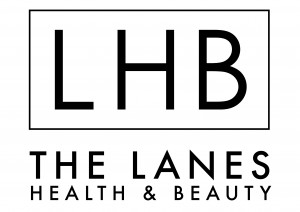 Karin Herzog – Chocolate Facial
With fans such as Kate Middleton – Choco-therapy from Karin Herzog is believed to be one of the hottest developments in skin care. The treatment combines cocoa beans with oxygen and water, giving skin a powerful and potent defence against the effects of aging …
Prices start at just £35
A-Lift Facials
Considered an age-reversal treatment, using a unique technology to re-energise skin cells and airbrush the signs of ageing away. A firm favourite, with Sadie Frost and Natasha Hamilton.
Again – prices start at just £35
Baby Face Facials
Excellent results for brightening, re-balancing and hydrating the skin whilst the incorporation of hot stones relieves tension and increases relaxation. Using the exclusive 'Baby Face Beauty Bar' and hand blended essential oils by Kirstie Garrett, who's client list include many Hollywood A-listers.
Crystal Clear
The worldwide phenomenon that is Crystal Clear offer all of your microdermabrasion needs for all areas of the face (and body). Fine crystals gently resurface and exfoliate, transforming dull, dehydrated skin and treating fine lines, wrinkles and acne scarring. They encourage new collagen and elastin formation, firming the skin and boosting cellular renewal.
COMCIT Elite – by Crystal Clear
Endorsed by too many celebs and media to mention and thought of as the ultimate anti-ageing treatment – Crystal Clears' Comcit Elite uses four modalities in one revolutionary treatment.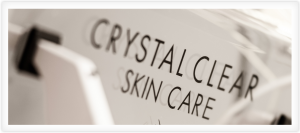 Cryo Oxygen – to cool and oxygenate the skin.
Microchannelling Roller – to induce controlled micro-trauma and stimulate collagen growth, creating pathways for product penetration.
Product Infusion – to push active anti-ageing ingredients into the deeper layers of the skin.
Puncture Jet Oxygen – to soothe and restructure the skin
Dermalogica
One of the giants in the skin care product world – and providing an expert range of facial options all with specific skin types. Dermalogica is the number one choice of skin care professionals worldwide, sold in over 80 countries and prescribed more often than any other product available.


All LHB facial specifics including pricing and associated treatment durations are available on our dedicated facial treatment pages – but if you'd like a consultation then just pick up the phone, we'd love to hear from you. Pick up the phone and start your journey towards a clearer, more defined, youthful looking you…
LHB – 01273 725572