Welcome to the Lanes Health & Beauty 'fat loss treatment' blog. We're famous in our beloved city for all things Brighton beautiful – and notorious for diversification with beauty innovation. The first in town to offer High Definition Brows and ahead of the pack with Crystal Clear's COMCIT skin rejuvenation to name but two – our more recent focus however, has been with beauty aesthetics, hair removal and latterly fat loss treatments …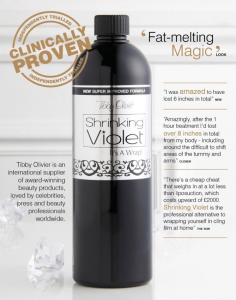 If you want to get ahead with weight loss and cellulite removal, there's no better motivation than fast and natural results – this always helps with sticking to a plan and will keep you focused toward the end goal. Gone are the days of over the top / high end payment and treatment options for fat loss – here to stay are non-invasive, natural and cost effective inch loss options for a new you…
Fat Loss Treatment @ LHB
Since 2016 we've helped hundreds of clients shrink in size with the Tibby Olivier Pro Body Wrap System – this non-invasive treatment, successfully removes unwanted fat (and inches) from problem areas of your body, mainly, your thighs, bum and tummy.
"A pre-treatment / post-treatment measurement takes place to confirm actual cellulite reduction – LHB results for customers are realising an average size reduction of 4 – 6 inches following just one treatment. These immediate results will continue to improve for the next 72 hours…"
This revolution in wrapping takes 1.5 hours is available at LHB for just £60 – book online NOW.
In addition to removing inches, the Lanes Health & Beauty also has the perfect partner for blitzing cellulite – something that 90% of women are affected by!
Our G5 massage system is similar to a high intense lymphatic massage; it works on breaking down fatty deposits, cellulite and dispersing this with excess fluid through the lymphatic areas. This process allows an instant inch loss and detox affects, as well as improvement in skin elasticity, collagen flow and blood circulation.
This is an Amber Dowding FAVE – with results like hers, who are we to argue…?!
For non-invasive fat loss treatments, body sculpting, and cellulite removal – contact LHB today and let us help you realise a more beautiful natural you.
LHB – 01273 72552