First impressions last – and facial perception is number one in identifying your origin, emotional tendencies and health qualities.
Forever at your side – LHB have the tools and knowledge to revive and refresh your skins quality and appearance, ensuring the first impression is your stunning complexion!
Microdermabrasion Facial @ LHB
Your skin starts showing the first signs of ageing from 25. It becomes thinner, blood circulation deteriorates and the natural production of collagen and elastin begins to slow. This results in skin losing its firmness and elasticity.
It's vital that skin is protected (sun protection) and ongoing maintenance is applied (exfoliation). However, professional exfoliation requires a professional treatment – and Crystal Clear offer exactly that…
"In clinical trials, Crystal Clear Microdermabrasion was conclusively proven to dramatically and visibly improve the texture and appearance of the skin, reducing and smoothing lines and wrinkles and producing more beautiful rejuvenated skin."
From just £20 a session (taking only 15 minutes), Crystal Clear's Beauty Fix is the perfect clinically proven 'lunch break' or 'pop-in' facial treatment. The low cost and minimal treatment time allows a continued course of treatments to become a reality. LHB recommend every 4 to 6 weeks, helping you stay on top of dead skin cell removal, giving new 'baby cells' their best chance to reach the outside world!
The treatment works even for those with sensitive skin and provides enhanced penetration for creams and lotions – and it's even one for the boys, giving a closer shave due to the removal of dead skin…
Want the complete package? LHB have it all under one roof…
The Lanes Health & Beauty are proud advocates of Crystal Clear's COMCIT Elite system – the gold standard in anti-ageing skin treatments – defying the ageing process for both men and women. With rave reviews from Cosmopolitan, Look and Glamour magazine – this revolution in skin rejuvenation doesn't need to speak for itself…! Click here for our dedicated treatment page.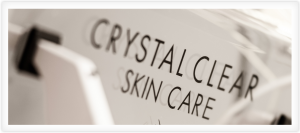 "I was looking for immediate results and this came up trumps. Gone was my lifeless skin, replaced with a dewy complexion and rosy cheeks."
Cosmopolitan
"When I got my salon, I was 100% certain that the facials would be Crystal Clear – it is such a great product and I love their microdermabrasion!"
Amy Childs – Esprit
"A course of these facials would be fab but even one left me with the glow I was craving"
Woman's Fitness
If you're looking for enhanced, revived, natural skin treatments on your doorstep, delivered at Brighton's most competitive microdermabrasion prices, then contact us today for availability – and let us help you define and shine your way into the summer …
LHB – 01273 725572