Looking for Shellac Nails Brighton? Then look no further – we hold one of the largest nail collections available, not only do we have the latest and classic Essie colours and Shellac collection, we also have the 'full' collection of Artistic Nail Design polishes; developed by Tom Bachik – Hollywood's favourite nail technician and Chanel's first ever celebrity nail artist! These collections are innovative gel manicures, with no-chip results that can last up to three weeks.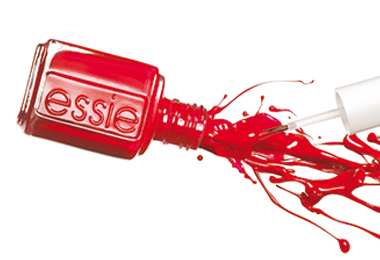 Shellac nails Brighton
Shellac nails Brighton is similar to a gel manicure by how it uses a UV/LED light to cure each coat. Both the Artistic gel and Shellac manicures start with nail filing and cuticles being pushed back. A base coat is then applied, followed by two coats of either gel or Shellac, followed by the final top coat. Each coat of polish is dried under a UV/LED light which means no waiting for nails to dry.
Our therapists are trained to help you choose the perfect colour for skin tone, wardrobe and to suit any occasion.
Shellac nails Brighton can last up to three weeks with no chips. We have over 150 colours to choose from, including the latest colours and glitters that are on trend. A treatment takes 25minutes and only 10 minutes to remove. We recommend that removal is always performed professionally.
We use LED lamps in favour of UV lamps, which are not only better for you but also mean that gels set quicker and applications are much thinner and therefore more natural looking. We've had a number of celebrities visit the salon for a Shellac nails Brighton or Gel Manicure including Lauren Goodyear, Gail Porter and Eddie Izzard.