Instantly noticeable results with just 1 x HydraFacial treatment at The Lanes Health & Beauty your
HydraFacial Brighton destination
… 
LHB is Brighton's hub for beauty treatments and our most advanced, innovative, and deep cleansing skin rejuvenation treatment is now ready for you. All LHB treatments are delivered by fully qualified expert beauty therapists and we are awaiting your visit.
This exciting facial skin treatment innovation uses active botanical ingredients to cleanse, exfoliate, sculpt, plump, and moisturise you to radiant perfection – and is available as 3 individual treatment options: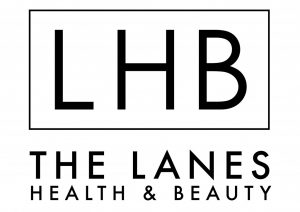 HydraFacial Brighton | treatment specifics
Step 1: Hydrodermabrasion for deep cleansing
Step 2: Aqua peel
Step 3: Electrical blackhead extraction
Step 4: Blue LED that kills bacteria
Step 5: Dark eye tightening and brightening
Step 6: Jawline Sculpting
Step 7: Collagen mask to strengthen your skin and it's elasticity
Step 8: Ultrasound infusion that pushes products to a deeper level for plumping and hydration 
Step 9: Cryotherapy to reduce inflammation and to soothe the skin
Step 10: Oxyjet therapy that infuses the skin with deep product penetration
Visit our treatment page for further details … 
HydraFacial in Brighton
LHB's HydroFacial provides a relaxing holistic approach to skin health that cleanses, brightens, tightens and illuminates your skin like you've never seen before. It also addresses and improves most skincare types: 
CALM

SMOOTH + REFINE

RESTORE & FIRM

HYDRATE

BRIGHTEN

EYE

LIP
Get Brighton Beautiful …
Contact us today on 01273 725572 or book online now and discover our experts for your best skin ever at the place where your memories are made – The Lanes Health & Beauty, 5 Market Street, Brighton.