Known for being the beauty destination of Sussex and Brighton, the Lanes Health & Beauty is closer than you think when looking for a HydraFacial near me… 
Our most advanced, innovative, and deep cleansing skin rejuvenation treatment (that's causing a stir globally) – HydroFacial – is delivered by LHB fully qualified beauty therapists and is right on your doorstep, in the heart of all things Brighton beautiful, in the South Coast hub for cosmetic beauty lovers.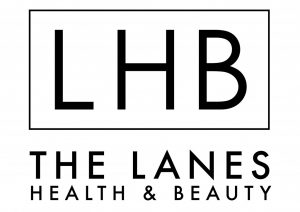 LHB's HydroFacial near me uses active botanical ingredients and rejuvenates your skin like no other treatment. This unique, natural, and scientific treatment cleanses, exfoliates, sculpts, plumps, and moisturises to radiant perfection – and is available as 3 separate treatment options:
HydroFacial  : £70
HydroFacial with LED : £85
HydroFacial Mini : £40
LHB | HydraFacial near me | treatment specifics
Step 1: Hydrodermabrasion, deep cleansing

Step 2: Aqua peel

Step 3: Electrical blackhead extraction

Step 4: Blue LED to kill bacteria

Step 5: Dark eye tightening and brightening

Step 6: Jawline Sculpting

Step 7: Collagen mask. Strengthens the skin and elasticity

Step 8: Ultrasound infusion, pushes the products to a deeper level for plumping and hydration 

Step 9: Cryotherapy, reducing inflammation and soothing the skin

Step 10: Oxyjet therapy, infusing skin with deep product penetration
HydroFacial is near me – but is it right for me?
HydroFacial's relaxing 360 approach to skin health cleanses, brightens, tightens and illuminates your skin like never before and addresses and improves most skincare needs and types: 
FINE LINES + WRINKLES

ELASTICITY + FIRMNESS

EVEN TONE + VIBRANCY

SKIN TEXTURE

BROWN SPOTS

OILY + CONGESTED SKIN

ENLARGED PORES
Want to know more about HydraFacial near you?
Contact us today on 01273 725572 or book online now and discover your best skin ever at the place where memories are made – The Lanes Health & Beauty, 5 Market Street, BN1, Brighton Beautiful…
Visit our HydroFacial Treatment Page for further details …