Never ones to stand still – The Lanes Health & Beauty are once again embracing change and diversity, by exclusively providing "the facial that's got everyone talking" – Crystal Clear's FROZEN FACIAL. If you've not yet heard or seen the results of this stunning treatment – then read on for the breakdown!
COMCIT – Cryo-Oxygen Microchannelling Collagen Induction Therapy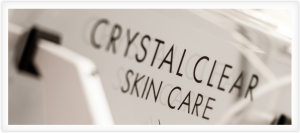 COMCIT offers the simultaneous delivery of Cryo Oxygen whilst our unique Microchannelling Roller creates hundreds of microscopic channels in the skin's epidermal/ dermal junction, allowing the topical infusion of powerful skin rejuvenation ingredients to be driven into the skin. Resulting in:
• Instantly smooth, fresh, firmer, plumper and more youthful skin.
• Reduced lines and wrinkles.
• Tauter, more rejuvenated skin.
• Promotion of new Collagen growth.
Crystal Clear FROZEN FACIAL -"Voted Best Facial by Daily Mail…"
Daily Mail – "…after only one treatment, my skin does appear more hydrated and considerably more radiant. I'd definitely recommend it."
Tatler – "Cold oxygen rapidly cools and invigorates, boosting collagen production…"
Good Housekeeping – "…face and neck felt smoother, jawline firmer, and lines around mouth and eyes were minimised."
OK! Magazine – "…the frown between my eyes disappeared."
It doesn't freeze with FROZEN – the ALL NEW Crystal Clear H20 is fast becoming the CELEB's favourite, being crowned as their absolute 'must have' …
Gemma Atkinson went H20 for plumped, hydrated and dewy skin, perfect for her appearance in 'Strictly'…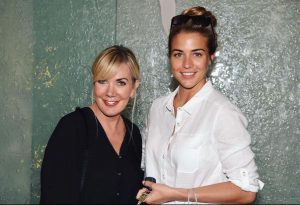 Katie Price is an advocate of Crystal Clear and H20 Glow …
Stay tuned for further info' direct from Brighton's Beauty Hub – The Lanes Health & Beauty.
LHB – 01273 725572